WAMCF Women's Page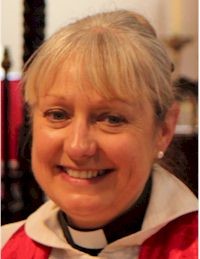 The WAMCF Women's Group is led by The Revd Sally Lynch of St Luke's Church, Norfolk Road, Maidenhead. Any queries or for more details please contact: Revd. Sally Lynch 01628 783033
The next meeting of the WAMCF Women's Group is:
Monday 21st May 730pm to 9pm
St. Luke's Church, Norfolk Road, Maidenhead SL6 8AX
Topic: Sally Lynch: Faith and Interfaith in Ethiopia
Future meeting dates:
Mondays, bi-monthly 7.30pm – 9pm
23rd July: Held at St. Edmund Campion Church, Speaker: Jeanette Lock on Faith and Nursing
23rd September: Maidenhead Synagogue: Sukkot
19th November: All Saints Church – Speaker Jane Drapin on Remembering Srebrenica (date finally tbc)
Wednesday afternoons 130pm – 3pm
13th June:  Speaker will be Louise Ceska, Headteacher of Newlands School: Girls Education
17th October will be held at Taplow Court 'What do Buddhists believe?
12th December Maidenhead Mosque : Speaker to be confirmed
Faith communities are invited to host these meetings. Please contact The Reverend Sally Lynch by email if you're able to do so: sally514@btinternet.com
Ladies of all faiths or none are welcome at all meetings, with refreshments and speakers.