WAMCF Women's Page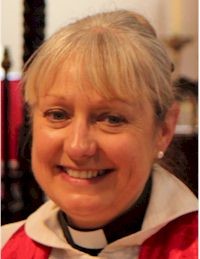 The WAMCF Women's Group is led by The Revd Sally Lynch of St Luke's Church, Norfolk Road, Maidenhead. Any queries or for more details please contact: Revd. Sally Lynch 01628 783033
Future meeting dates:
Mondays, bi-monthly 7.30pm – 9pm
23rd July: Held at St. Edmund Campion Church, Speaker: Jeanette Lock on Faith and Nursing
24th September: Maidenhead Synagogue: Topic is Sukkot
19th November: All Saints Church – Speaker Jane Drapin on Remembering Srebrenica
Wednesday afternoons 130pm – 3pm
Wednesday 17th October will be held at Taplow Court 'What do Buddhists believe? Speaker Toni-Ann
Wednesday 12th December Maidenhead Mosque : Speaker to be confirmed
All meetings start with refreshments
Faith communities are invited to host these meetings. Please contact The Reverend Sally Lynch by email if you're able to do so: sally514@btinternet.com
Ladies of all faiths or none are welcome at all meetings, with refreshments and speakers.