WAMCF Women's Page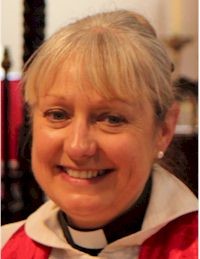 The WAMCF Women's Group is led by The Revd Sally Lynch of St Luke's Church, Norfolk Road, Maidenhead. Any queries or for more details please contact: Revd. Sally Lynch 01628 783033
The first two meetings in 2018 of the WAMCF Women's Group are as follows:
Monday 29th January 730pm – 9pm
Maidenhead Gurdwara, 31 Rutland Rd, Maidenhead SL6 4HZ.
Topic: 'What do Sikhs believe?'
Wednesday 21st February 130pm-3pm
St. Luke's Church, Norfolk Road, Maidenhead SL6 8AX
Topic: Gill Curry will talk about her recent visit to the Kori project in Sierra Leone
Future meeting dates:
Mondays, bi-monthly 7.30pm – 9pm
19th March, 21st May, 23rd July, 23rd September & 19th November.
Wednesday afternoons 130pm – 3pm
18th April, 13th June, 22nd August, 17th October, 12th December.
Faith communities are invited to host these meetings. Please contact The Reverend Sally Lynch by email if you're able to do so: sally514@btinternet.com
Ladies of all faiths or none are welcome at all meetings, with refreshments and speakers.