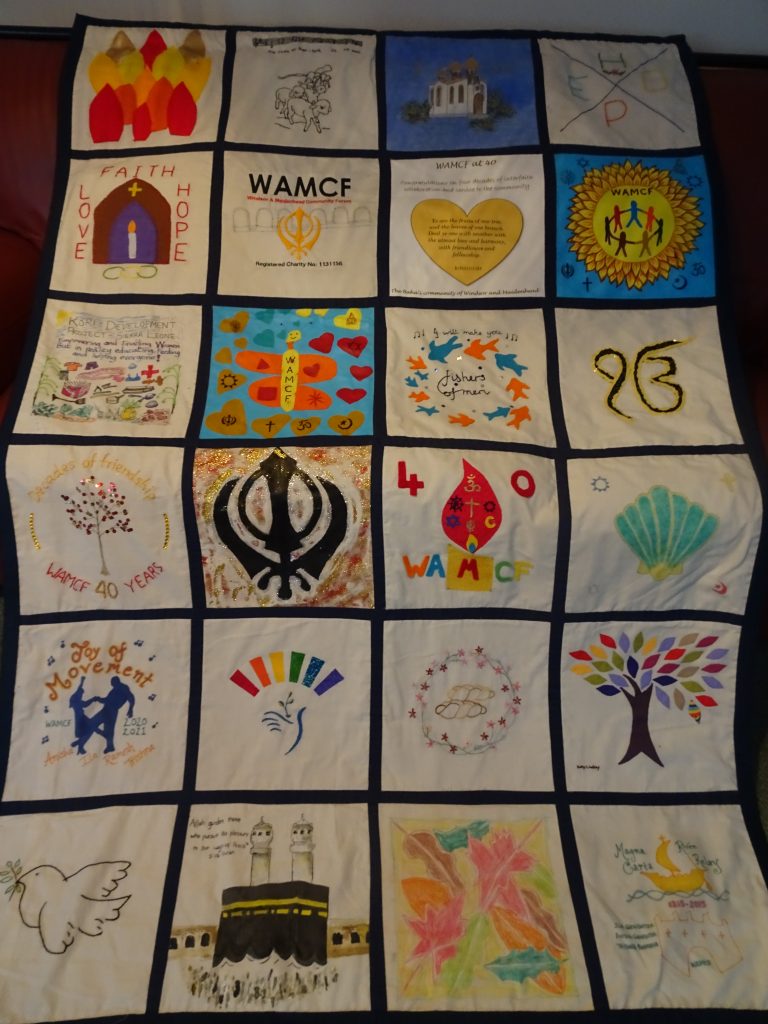 As Windsor and Maidenhead Community Forum
celebrates its 40th birthday, women from the different
faith communities have sewed this patchwork wall
hanging. Each square is made with love by a different
woman, who has chosen to represent some aspect of
her faith, or WAMCF. Put together the whole
patchwork symbolises our shared faith and friendship.
The WAMCF ladies group meets bi-monthly to talk,
listen and eat together. We reflect on issues that
matter to women today—and we enjoy each other's
company. Why not join us? Go to the Woman's Page.