The Joy of Movement
Exercise to music for the over 50's
New Programme starts Tuesday 22nd June to Tuesday 27th July 2021.
6pm to 7pm via ZOOM
'I just wanted to let you know how much I've enjoyed the Joy of Movement sessions. They have been extremely helpful during lockdown and it has been wonderful sharing time with others'.
'I have had stiffness in my neck for a couple of years and I have found the classes have helped a lot.'
'Thank you so much for the dance lessons. I have MS and it keeps me motivated and moving, which is very important for me'.
Led by highly experienced movement instructor, Anisha Gangotra, you will enjoy the joy of movement to a variety of rhythms from around the world. Over the six week programme. you'll learn the basic moves of each rhythm and then put them together in a routine. Programme suitable for standing, seated and wheelchair users.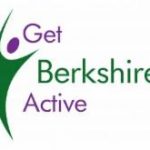 FREE to our wonderful WAMCF Supporters.
TO JOIN US – Send an email to Paul samuelsberks@aol.com